Frequently Asked Questions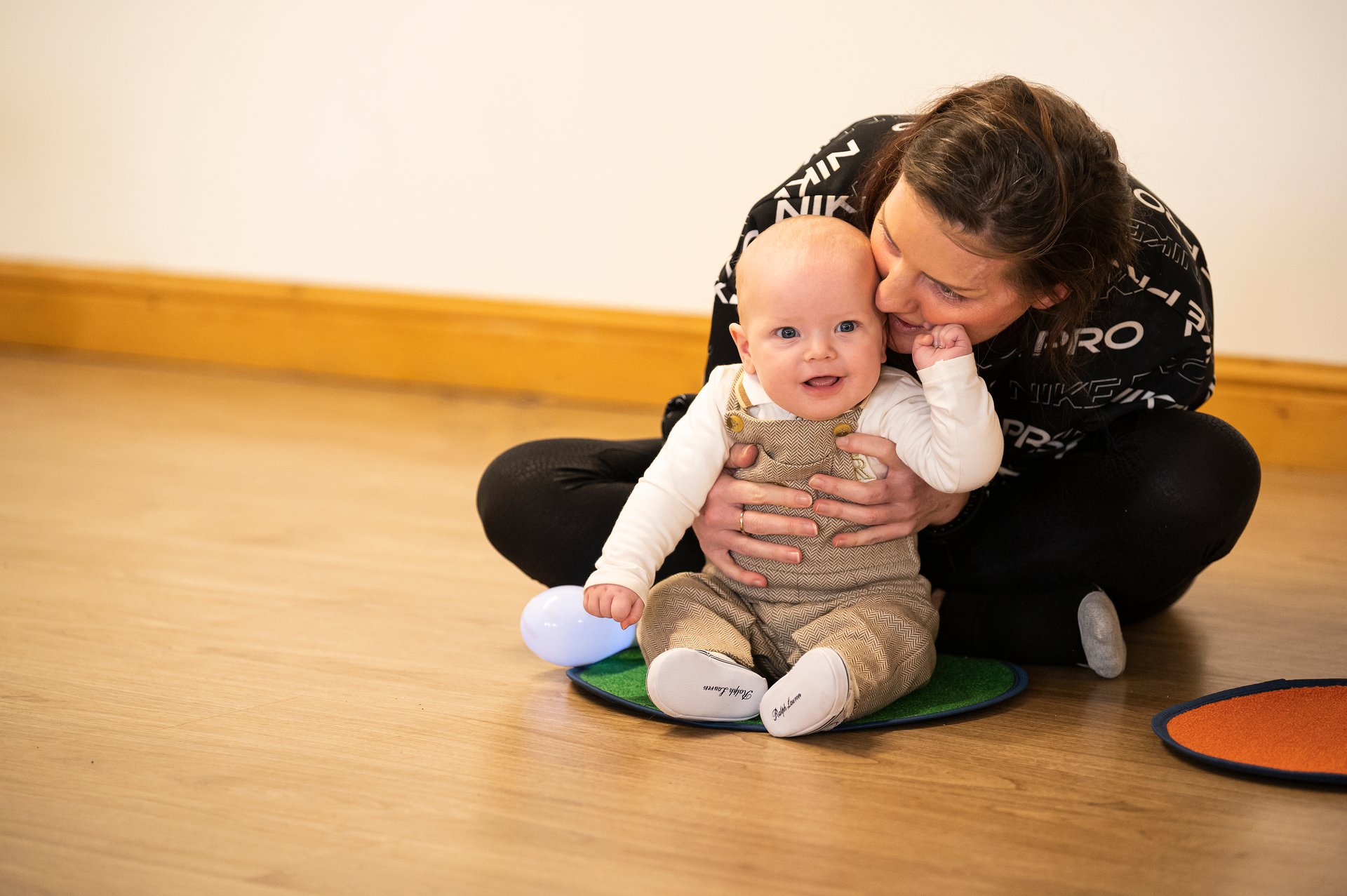 Q.
Can I bring along twins or triplets?
A.
Yes, twins or triplets are very welcome to come along to our classes - just get in touch with your local Rhythm Time Office and they can tell you all you need to know.
Q.
How do I book the classes?
Q.
How much are your classes?
A.
Our costs are very competitive and vary slightly depending on where you are in the country and also what sort of payment plan you book eg pay in advance or monthly. (Typically a class can cost between £6.79 and £8).
The price is roughly the same as a cup of coffee and a piece of cake (yum!)
To find out more details, contact your local
Rhythm Time Office
and they can take you through how it all works for your classes.
Q.
What happens if I miss a class?
A.
That's not a problem - you can do a 'make-up class'. Just discuss this with your local Rhythm Time Office.
Q.
Do I have to enrol my child at the beginning of a term or are you flexible?
A.
Yes we are flexible and you can enrol your child at any time during the term. You can be assured of a warm welcome from us all whenever you join.
Q.
Do I have to pay for the whole term?
A.
No you don't, with our Monthly Plan you can spread the cost across the whole year.
Of course if it's easier to pay upfront for the term that's ok with us as well.
Q.
When are the classes run?
A.
Classes are normally run during term time within school hours, but we also offer Summer and Christmas classes.
Q.
How long are the classes and how long is each term?
A.
Your little one can concentrate for only a short time so we have action packed half hour classes with lots of short duration activities.
The term is usually 12 weeks but can be shorter or longer depending on school holidays.
Q.
Where are the classes held?
A.
Our classes are run in a variety of venues and we choose them very carefully. Most classes will be in a church hall, community hall or soft-play centre etc. We even run some classes in John Lewis, children's farms, nurseries, hospitals and retirement homes!
Q.
What is the course content?
A.
All the classes were created by Kathy Doolan (DRSAM, LRAM), a music teacher and our founder. Kathy trained at the Royal Scottish Academy of Music and Drama in Glasgow and while Rhythm Time is certainly great fun, it is much more than just a sing-along.
It is a carefully created musical experience that uses a variety of exciting songs and multi-sensory activities to help your child's early development. For more information on what we do on each age-related course, please click on the appropriate link below:
Q.
What course would be best for my child?
A.
Our age ranges are very flexible. Each child is an individual and develops at a different rate. Babies and toddlers move up to the next class when their parent and class leader think they're ready. Therefore for your child to get the best out of their Rhythm Time experience, we offer four flexible, age-appropriate course:
Young Baby Course (birth to 6 mths)
Baby (2 mths - 13 mths - babies can move up to toddler before if ready)
Toddler (up to 3 years - again, toddlers can move up to pre-school if ready)
Pre-school (3 yrs to 5 yrs)
Also, our courses cover all the EYFS (Early Years Foundation Stage)
Q.
I would like to join the team. What do I do next?
A.
We currently have opportunities across the company for new Rhythm Time Business Owners and Class Leaders. For more information please click on the appropriate link below:
Q.
Can I bring along a sibling to classes?
A.
Yes of course! We recognise that you may need to bring along a younger or older sibling to the classes. If you are booked into a toddler class and your baby is under one, then you are welcome to bring your baby along to the toddler class for free.
Q.
How do I book a party with you?
A.
It's so easy - just visit our parties page to find out more and complete our short enquiry form. Your nearest Rhythm Time Owner will then get in touch to discuss what you need!
Q.
What if my child has additional needs?
A.
We welcome every child in our classes and we recommend that you come along to see the incredible benefits first-hand - our courses are suitable for everyone and they can provide enormous benefit to each and every child.
Q.
What do I do if my baby falls asleep during class?
A.
Don't worry about this because your baby's brain is active even when asleep. Research shows that what they hear while they are asleep is still very important. Their brains will still be stimulated and processing the sounds of the music and singing that they hear. Plus, you'll be having a great time in class while they sleep!
Q.
I have a question that's not listed here. Where can I find out more?
Book your class now and watch your baby develop!